How to I delay or skip a delivery?
To skip or delay a delivery, you'll log into your Account and go to Subscription > Next Shipment > Change.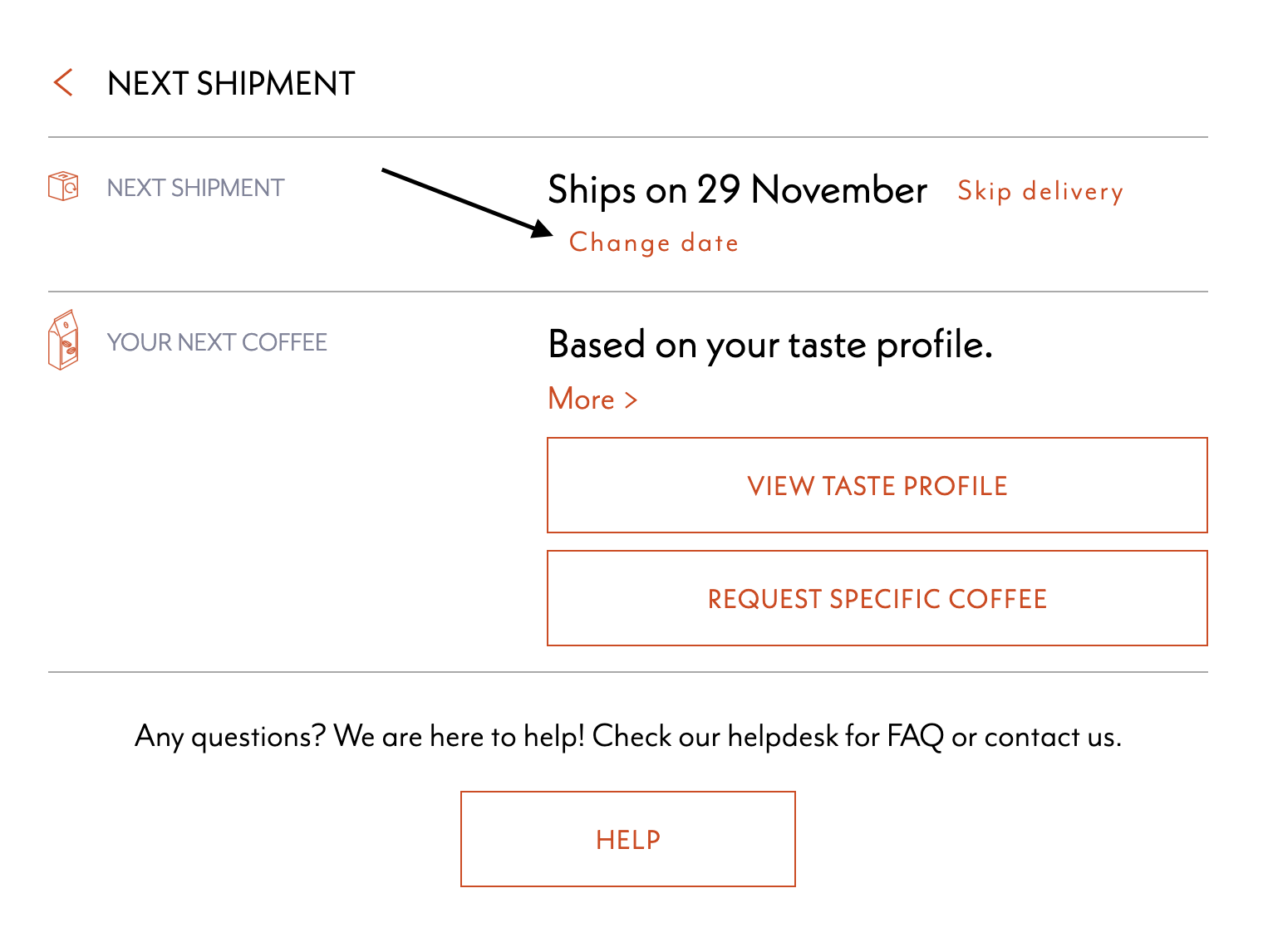 Then, you can pick the date when you'd like that order to ship. When you do that, your remaining deliveries will automatically get pushed back as well.
---
---