How do I pause my subscription?
You can pause your subscription from your Account > Subscription page anytime.
To skip or delay a delivery, click on the arrow for "Next shipment" . Then, you can pick the date when you'd like that order to ship. When you do that, your remaining deliveries will automatically get pushed back as well.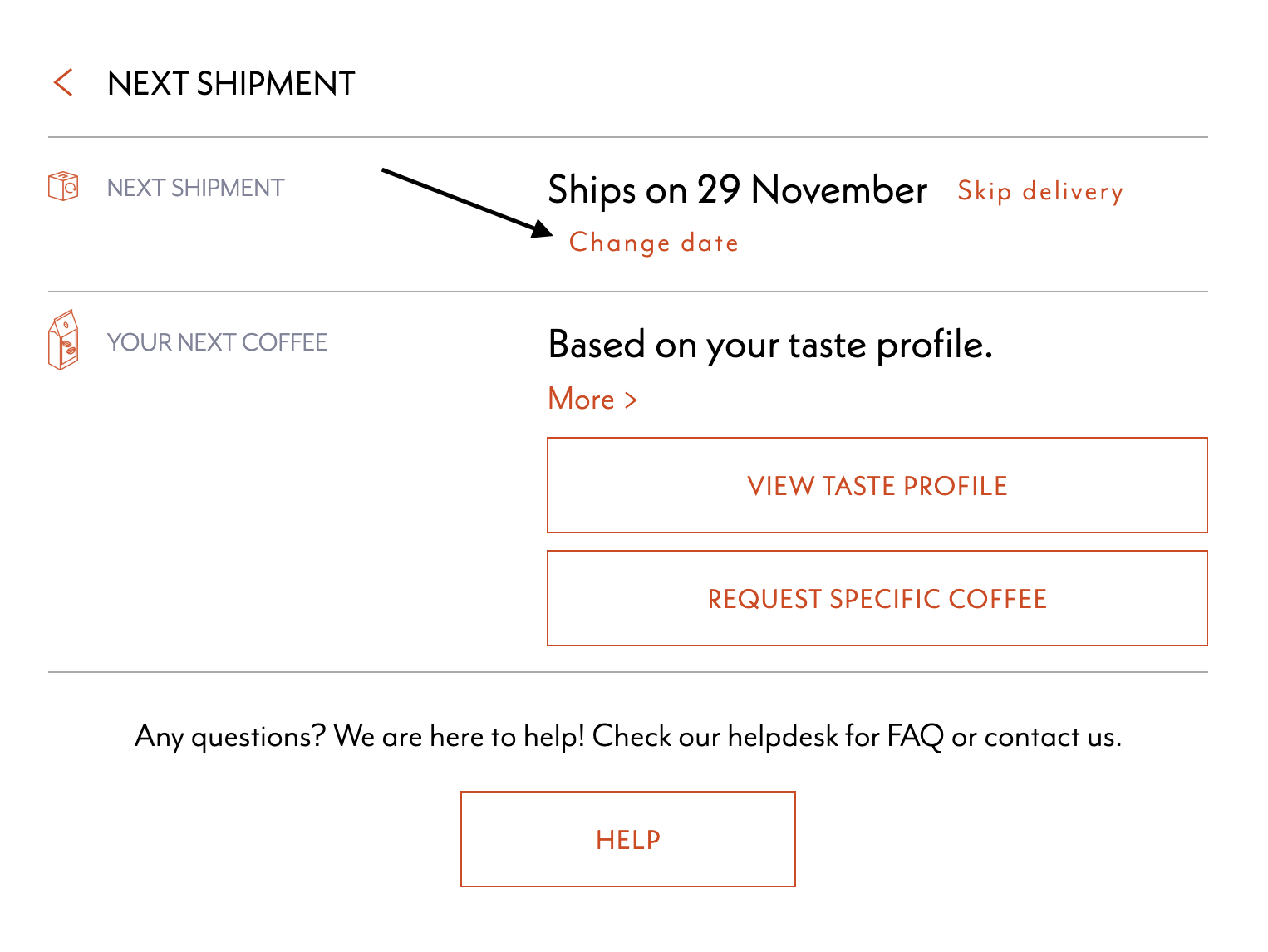 If you want to pause or cancel indefinitely, scroll down to the bottom of your subscription page and click on "Cancel Subscription".
Please note: Prepaid subscriptions can only be canceled and refunded (pro-rated for the number of deliveries shipped) within the first 30 days of purchase. After that, there's no refund. You can cancel future automatic renewals in the Subscription section of your account.
---
---