Home: What if my kit arrives late?
We will send tracking info for all kits in your intro email.
Check if tracking says it arrived or is still in transit. 
Still in transit with an arrival date after your current scheduled session, and need to reschedule? No problem - rescheduling is easy!
If you've added it to your calendar, just click on the appointment, and you'll see a "View/Change Appointment" link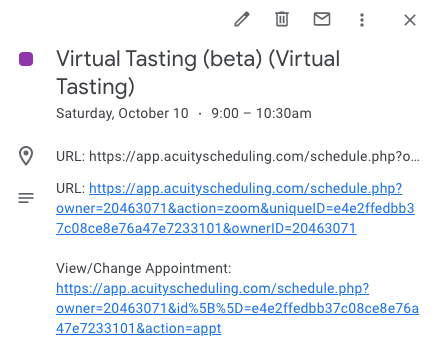 Or, go to your initial confirmation email from Driftaway, and scroll down to "Change/Cancel Appointment"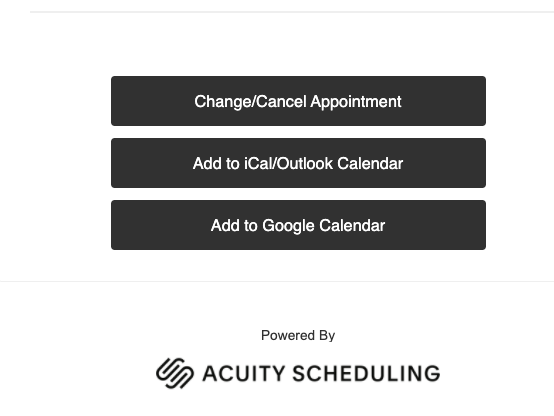 You'll be taken to the rescheduling page: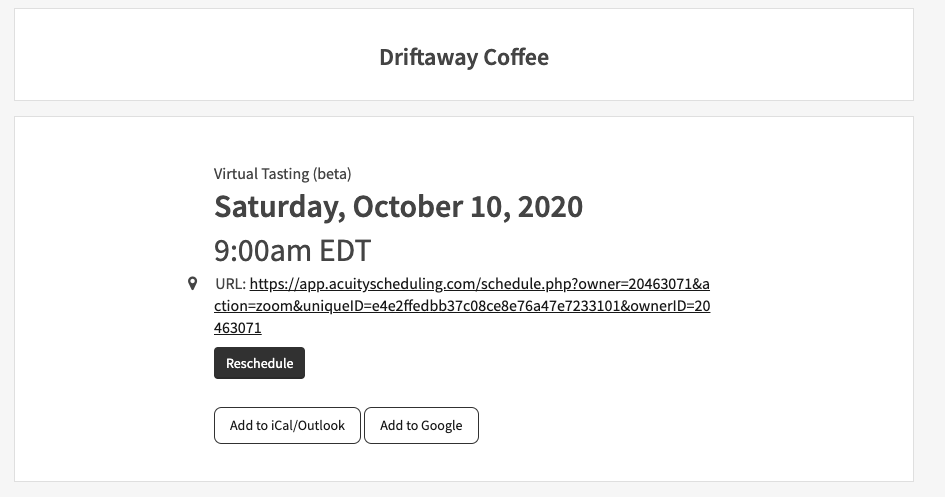 Just click on "Reschedule", and you'll see the calendar with all available future dates: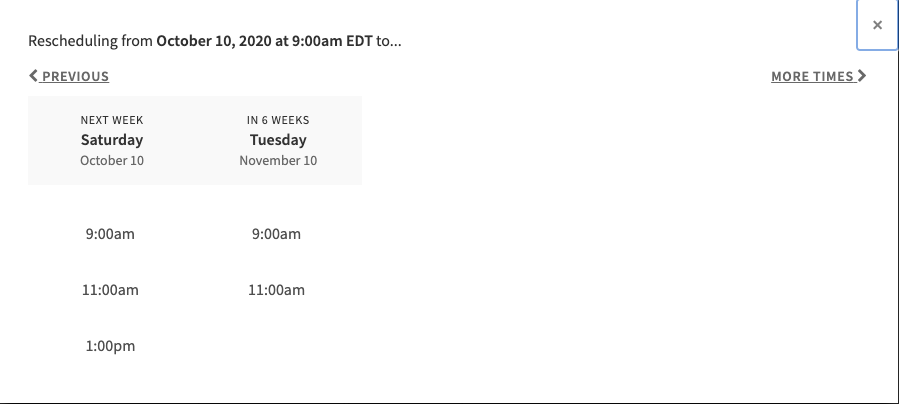 After choosing a new date & time, you'll see a green banner on the top of the page letting you know you've successfully rescheduled: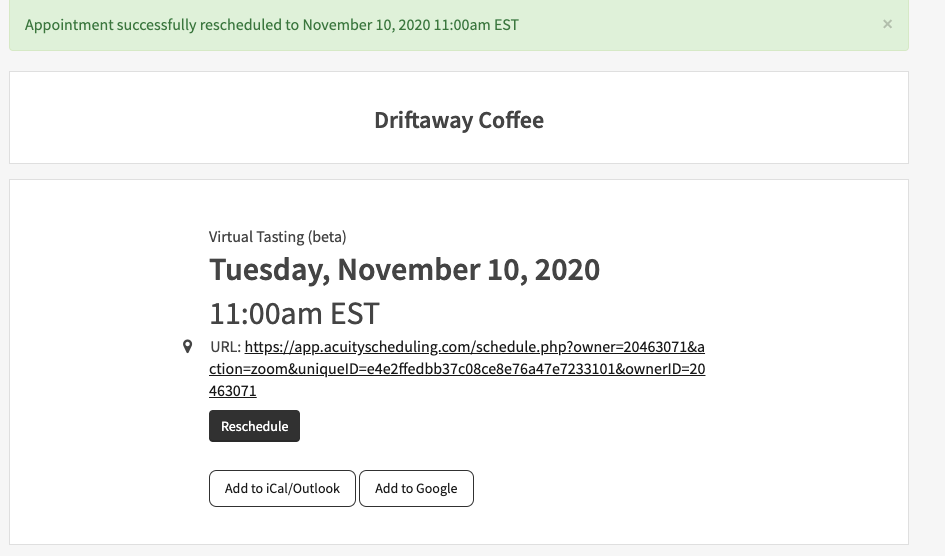 and it will automatically send a new confirmation email: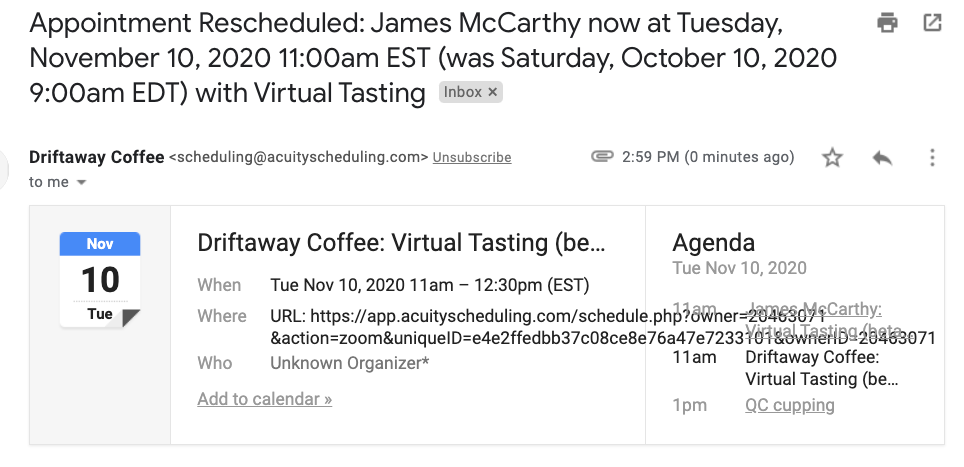 ---
---